✅ Promotion: FREE Shipping Worldwide
✅ Free Tracking Number To Follow Your Order
✅ 100% Satisfaction Guarantee - Return Accepted
🚚 Estimated Delivery Time (7 - 15 business days)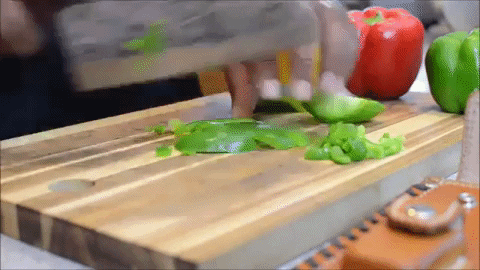 this Handmade Serbian chef's knife is all you need to feel like a professional chef in your own kitchen, cooking your humble everyday meals.
This mind-blowingly stunning knife will be the first thing people notice in your kitchen and you better know the history behind it to impress them even more.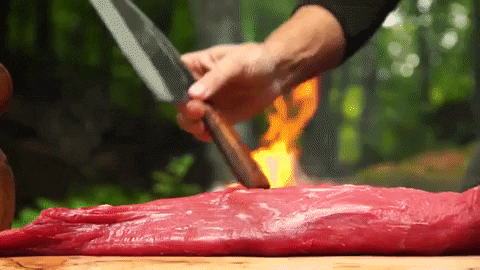 Firstly, it was voted as 2019's best chef's knife. Secondly, professional blacksmiths hand-forged it from Serbian Sarschach Steel using ancient quenching technology from the far east.
You could even cut through wood with this hardened carbon steel blade, which is made to provide extreme sharpness throughout many years of use. The rust on the blade is an edgy touch to remind you how unique the knife is and how it was made.

It cuts smoothly, effortlessly and momentarily, which is all we look for in a chef's knife. You will never need another knife in your lifetime!
 
Hand-made: The exclusive knife was forged, ground and heat treated by hand using ancient techniques.

Rigidity: HRC60±2, which is much higher than the standard HRC52±2 for knives made mechanically. The repeated hammering done by blacksmiths enhanced the rigidity and density of the knife.

Multifunctionality: It could be used to slit anything you want and could even be used outdoors to cut wood.

Sharpness: The blade has a long-lasting sharpness thanks to the hard-working professional blacksmiths who used natural knife grinders.

Blade: It is high carbon steel, which makes it wear-resistant and durable. Thanks to the way it was made, the blade will stand tough through anything.
TOUGH, DURABLE AND BUILT FOR ANY SITUATION - Each knife is handmade to withstand even the toughest of situations anytime, anywhere. Due to the quenching methodology used by the blacksmiths along with the unique forming technology with different heating methods, the equilibrium between the rigidity and tenacity of this knife is guaranteed to make them more tough and durable. You won't have to use another knife ever again!
Package Includes: 1 x Handmade Serbian Chef's Knife + Genuine leather + box
About Shipment

Worldwide Free shipping.
Order processed timely after the payment verification.
We ship to confirmed shipping address with DHL, FEDEX, USPS or epacket (Advanced packaging).
Generally, it takes around 8-18 Days to deliver. For some countries in Asia and Africa, it would take up to 25 Days.
You can always track your parcel on our Order Tracking page.
After Sales Service
If the package arrived broken and item damaged please contact us as soon as possible along with pictures or videos as necessary evidence, once the damage is confirmed your money will be full refund.
Should you have any questions relates to the item you purchased we are more than happy to give you our best support.